The Curtis Museum in Alton is one of a number of museums in Hampshire where the visitor can explore unusual Roman artifacts found in Hampshire. Look out for Roman remains in Hampshire church yards. The church of St Peters in Soberton has a large rock cut Roman coffin in its church yard, brought here from a local field.
The Portable Antiquities Scheme lists a number of finds made in Hampshire. This scheme encourages members of the public who make finds to add them to the database.
So as you can see, there is a host of Roman Hampshire History to access. We will keep adding resources as we find them so do come back and visit the site.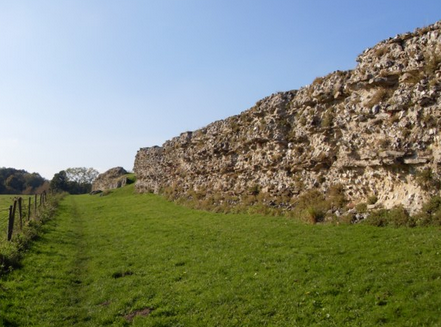 The Ogham Stone of Silchester. The Ogham Stone of Silchester was discovered in 1893 during an excavation of the ancient town. A well in the town was being excavated. At a depth of about 3m, a pillar of sandstone was found. This phallic shaped pillar stood on a square plinth and is approximately 50cm tall….