Historic Periods in Hampshire History
Visit the different historic periods in Hampshire History from the Romans to the House of Windsor, to find out what happened as Hampshire's history evolved from being the royal capital and home to the Treasury of England to the university city it is now. Take a look at the juxtaposition of some of Hampshire's events alongside what was happening nationally. These periods mirror the periods of our sister project Intriguing History.
Elizabethan Period in Hampshire's History The Tudor Period encompasses the extraordinary Elizabethan Age when Queen Elizabeth I kept faith, in true Tudor tradition, to the ideals of being a supreme monarch and to the state of monarchy. She was determined to keep these ideals at the forefront of her subjects minds and hearts. In pursuit of this she…
Read More
Choose from Hampshire's Historic Periods From the on-page menu.
Choose the historic period that is of interest to you. This will take you to a selection of posts and our evolving timeline for that historic period in Hampshire's history. We aim to keep adding to our collection of posts, timeline data, images and map points, to reflect the great diversity of history Hampshire has to offer. Inevitably some periods are more 'active' than others but with the help of the related information on Intriguing History you will be able at least gain an overall impression of the highlights of each historic period.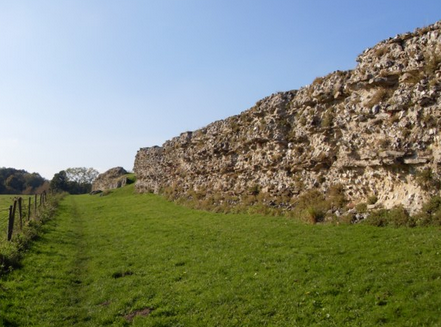 The Ogham Stone of Silchester. The Ogham Stone of Silchester was discovered in 1893 during an excavation of the ancient town. A well in the town was being excavated. At a depth of about 3m, a pillar of sandstone was found. This phallic shaped pillar stood on a square plinth and is approximately 50cm tall….