The WWI Memorial Exbury is a poignant reminder of those lost
Like all over Great Britain, the villages and churches of Hampshire have wonderful memorials to those who served and gave their lives in the Great Wars. This memorial in St Katherine's church Exbury brings home the terrible reality of losing your closest loved ones.
The memorial is for brothers, John and Alfred Forster who died in 1914 and 1919 respectively. Their parents, Lord and Lady Forster of Lepe. A soldier's bronze effigy on a tomb chest is touchingly young and lifelike and occupies a side chapel. It was designed by Cecil Thomas.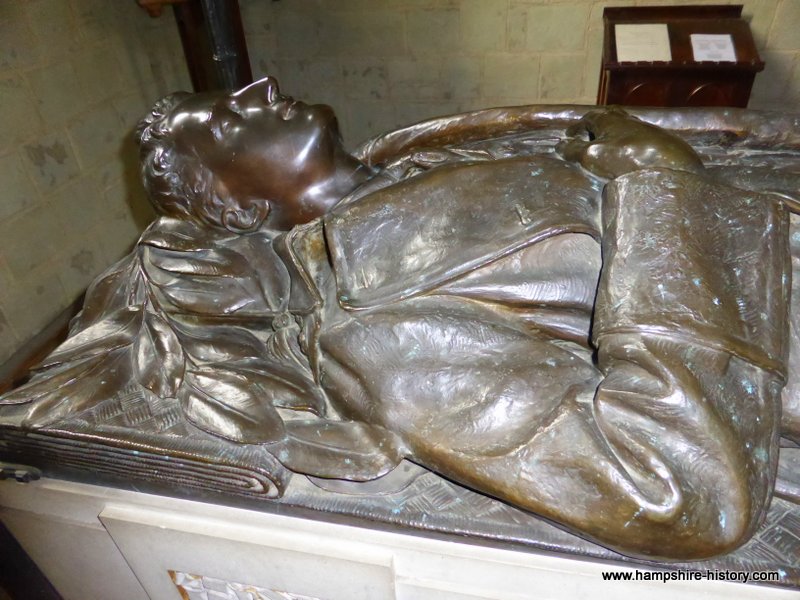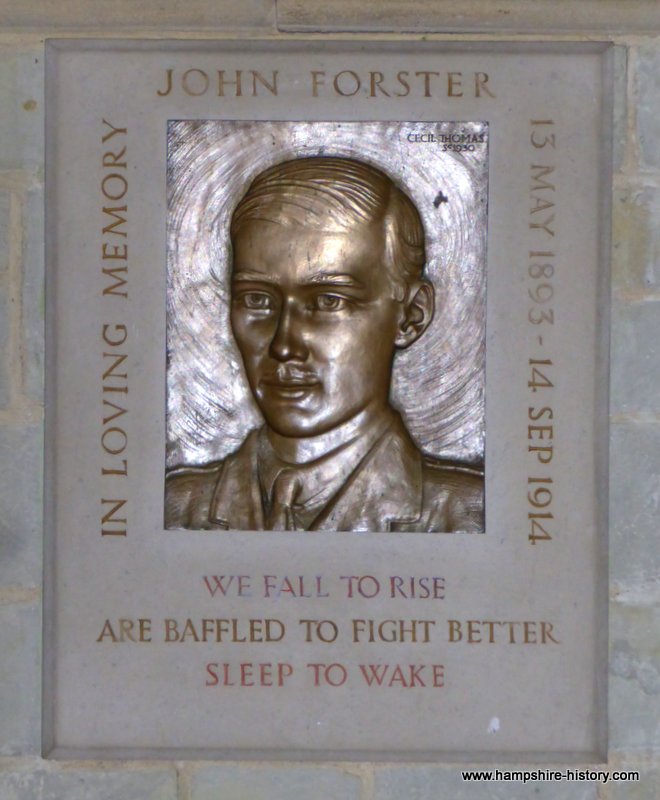 The new church built in 1907 has an air of Gothic about it but is strikingly simple, it offers a wonderful backdrop to this poignant WWI memorial.
There are many beautiful and touching WWI memorials in Hampshire each adding their own story of the brave men, part of Hampshire history, who gave their lives fighting for their country. Take a look at others in the series WWI Hampshire Memorials as we add to them over the coming years.