What is the connection between Prince Arthur Tudor and Dogmersfield?
The landscape around us holds historical secrets whether within its fields and forests, atop its hills or along its coastline. Looking out onto a deserted village where cattle now graze or having a picnic alongside a washed out coastal defense it's often surprising to learn of  important of events that took place close by centuries ago.
One such place is the village of Dogmersfield which lies between Fleet and Hartley Witney. Dogmersfield Park was created during the reign of King Henry II as a hunting park and continued to be enjoyed by the royal household over the centuries. The manor was held by the Bishop of Bath and Wells who built a palace here.
And it is here in Hampshire, at Dogmersfield, that Prince Arthur and King Henry VII met Catherine of Aragon for the first time and so the seal was set on a story that would turn England on her head and create the country we live in today.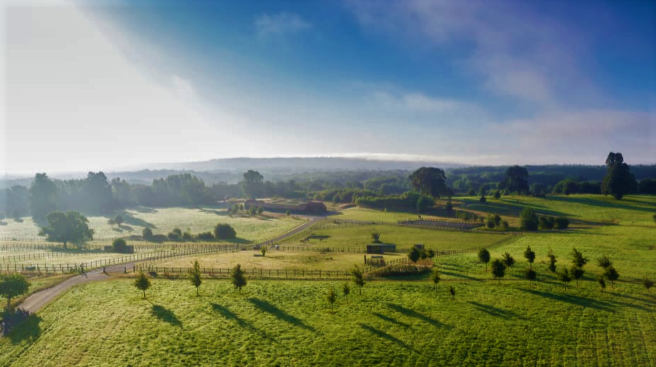 So what brought Prince Arthur, eldest son of King Henry VII to Dogmersfield House in 1501?
On the 2nd October 1501, a ship arrived in Plymouth from La Coruna in North West Spain. The ship was meant to arrive in Southampton but due to stormy weather, had to berth in Plymouth. On board was a very  precious cargo, Catherine of Aragon, the future Queen of England and a woman who would write herself into the history books of England forever. She was making the journey from Spain to England to meet Prince Arthur, the eldest son of King Henry VII.
Catherine was the daughter of Isabel I of Castile and Ferdinand V of Arago and when she was just three years old she was betrothed to the three year old Prince Arthur, future King of England. Just before her sixteenth birthday Catherine undertook her 500 mile journey to finally meet the man who would become her husband. The journey was beset by problems. After leaving Alliambra and travelling overland to Coruna,  Catherine set sail for England from the port in Galicia but strong winds forced her fleet to take shelter at Laredo near Bilbao. King Henry VII heard of the problems encountered and sent one of his best Captains, Captain Stephen Butt to steer her ship through the Bay of Biscay. A violent storm blew up and the fleet was hit by treacherous seas and was forced to land at Plymouth rather than Southampton as planned.
The journey to Dogmersfield House.
King Henry VII had arranged for the meeting between the two young people to take place outside of London, at Dogmersfield House.  However Catherine's journey was slow and taking longer than her journey across the sea from Spain. Travelling through the English countryside, an endless stretch of green and wet woodland and marshes, the journey was incredibly slow and tedious. Even with with a wildlife of bears, hogs, wolves, foxes, stags, hares to watch, the journey seemed endless.  Catherine showed great fortitude as she travelled to meet Arthur Tudor, despite the inevitable feelings of exhaustion and home sickness, she remained stoical. She would have been told what to expect of her betrothed but the reputation of the English was, that although the men were considered handsome, they did have a high opinion of themselves, proud but with no respect for others, claiming superiority over people from other countries. Plus the English were considered tricky to deal with but in all probability were no worse than the Spanish royal household.
Finally, in early November and after thirty three days of travel, Catherine arrived at Dogmersfield. The original Dogmersfield House, stood in parkland owned by the Bishops of Bath & Wells. We do not know what the original house looked like, it was demolished in the early 18th Century and the present Georgian house built. The original fish pond can still be seen but as in so many landscape projects of the time, the actual village buildings near the house were demolished when the new owner did not like looking out of her window at the houses. So the scene we see today is not the one Catherine would have seen on her approach.
Catherine and Arthur meet.
None of the royal family were there to greet Catherine on her arrival but King Henry VII was anxious to meet and speak with his future daughter in law and set off from Richmond Palace on 4th November 1501, heading to Dogmersfield. He stopped off at the Royal hunting lodge at Easthampstead to meet his fifteen year old son Arthur (there seems to be differing accounts as to whether Arthur's brother the future Henry VIII was also with the Royal party) and together they travelled to Dogmersfield.
The intention was to meet with Catherine but the party encountered a barrier put up by Catherine's parents, Isabella and Ferdinand, who insisted that Catherine should not meet with any member of the grooms family prior to the wedding day, this included the groom. King Henry and Prince Arthur were intercepted by a member of Catherine's staff and were informed of this fact. Henry called a meeting right there in the open countryside surrounded by his Bishops and Nobles and he asked them for their advice.
They of course said he was the King and should do what he felt fit, with this he again turned towards Dogmersfield, leaving Arthur behind and once more the Spanish tried to stop him, but King Henry was not to stopped, he was angry and threatened to walk directly into her bedchamber. Catherine gave in and allowed Henry to meet her, although one can only imagine what her first impression was of King Henry dressed in his dirty riding breeches dirty from his frantic journey to see her and probably not in the best of tempers.
However King Henry was not only impressed by her beauty but also by her manner and the way she carried herself, (there was talk that Henry was even thinking of marrying her himself). Henry, then satisfied left to change and bring Arthur to meet his future wife in a more formal meeting. The two young people were not total strangers to each other, they had been writing letters to each other in Latin (they did not however have a shared language, their shared Latin was spoken in different dialects) but it seems they had a mutual respect for each other and found each to their liking.
The days spent at Dogmersfield must have been intended as time for the two households to find their measure and for Catherine and Arthur to get to know each other better. The King left for London and just five days later, Catherine arrived in London to prepare for her wedding to Arthur. A grand reception was laid on for the couple and on the 14th November 1501 they were married in the old St Paul's Cathedral.
Arthur and Catherine set up home in Ludlow Castle on the Welsh border but within a matter of months the pair fell ill with and illness called the 'Sweating sickness'. Catherine recovered  but Arthur died just six months short of his 16th birthday and the rest of Catherine's life is, as they say, history.
This post has been written by our guest writer, Peter Hey, who, on his bike rides around his home turf spots things of historical interest to share.