Petersfield War Memorial
The Petersfield war memorial has a very prominent position in the market town of Petersfield Hampshire, at the bottom of the High Street and close to where the old A3 main road from London to Portsmouth used to pass. Designed by Henry Inigo Triggs and unveiled in 1921, see a wonderful old image of that unveiling. The square stone cenotaph is inscribed with the names of those who fell in WWI, WWII and the Falklands War. For details of the people listed on the cenotaph visit the Roll of Honour website.
Henry Triggs work in the local area
It was designed by Harry Inigo Triggs, a Victorian garden designer and architect, who was distantly related to the architect Inigo Jones. He was born in London in 1876. In 1910, after marrying, he made his home in Liphook. He bought an C18th farmhouse with surrounding land and laid out gardens, as well as designing a new house for himself and called it Little Boarhunt, believing the area to be one time hunting grounds of King John. The house is now a Grade II listed building, a romantic house of the Arts and Crafts Movement. Triggs designed many formal gardens and later some country houses, mostly in southern England. He also designed Cooper's Bridge at Bramshott and in 1921, he designed the Petersfield War Memorial.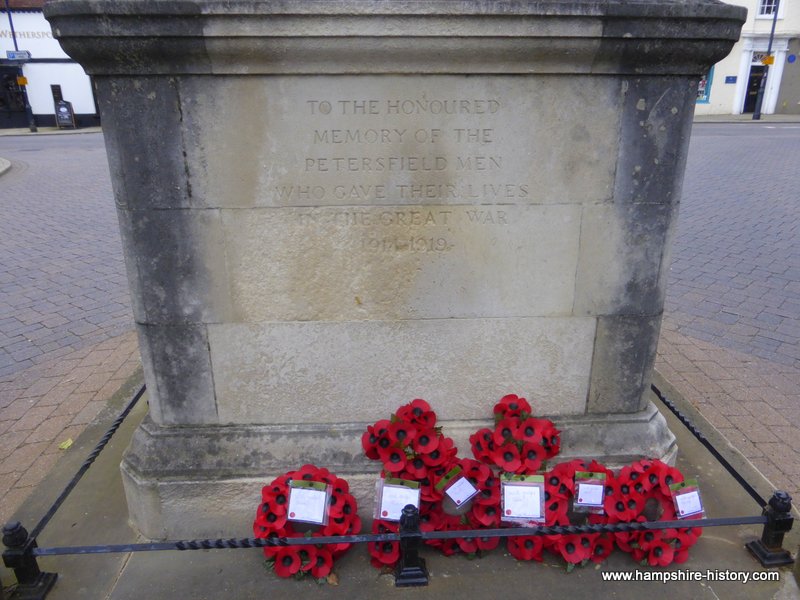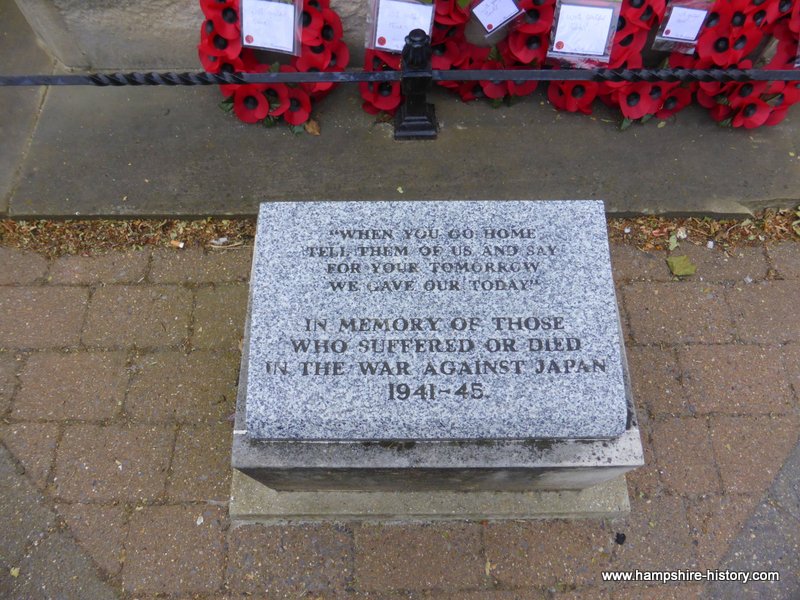 Memorial plaque to Harry Inigo Triggs
This can be found in St Mary's Church Bramshott.