Margaret Beauchamp is one of those little known players in history. The intriguing and tenuous links pointing back at a turbulent past can be found in many of Hampshire's churches.
Discover the role Margaret Beauchamp who became played in moulding the course of English history as it played out the tortuous War of the Roses period.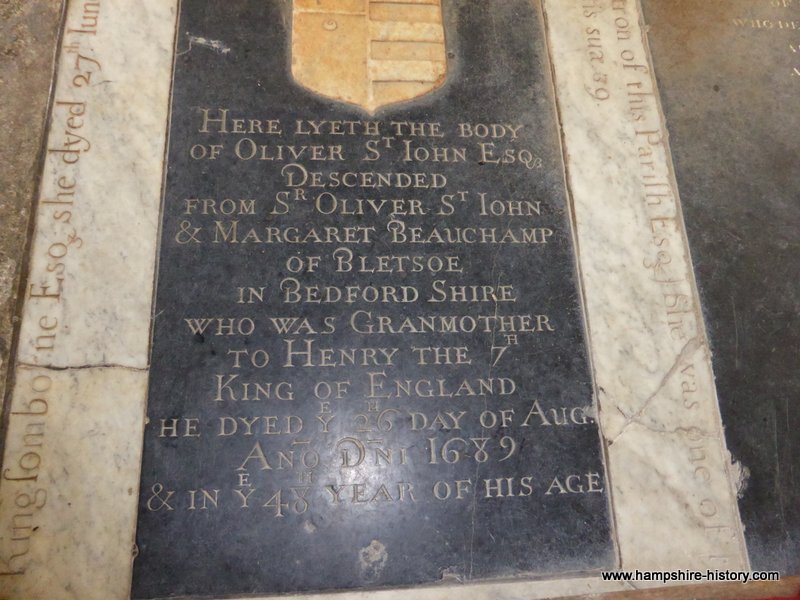 In the beautiful and isolated church of St John's in Farley Chamberlayne, a stone in the floor records the burial place of Oliver St John, a member of the influential family in Hampshire and surrounding counties. Oliver died in 1689 but with obvious pride he wants also to be remembered as being part of a family that ushered in the House of Tudor and King Henry VII.
Oliver is descended from Margaret Beauchamp who was Grandmother to that king.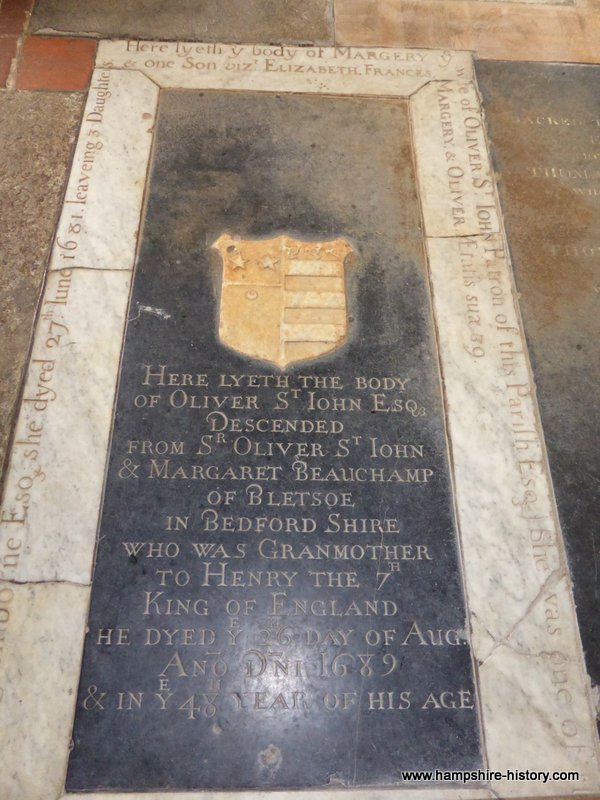 So who was Margaret Beauchamp?
She was the Duchess of Somerset through her marriage to John Beaufort and took the name Margaret Beaufort.
Born the daughter of John Beauchamp and Edith Stourton at Bedfordshire, England in 1410 when King Henry IV was still on the throne. A time when the monarchy was beset by rebellious barons, he was a king who thought himself to be punished by divine retribution for his usurpation of Richard's throne. Prior to 1437, she took her first husband, Sir Oliver St. John, with whom she had at least six children. Upon his death, she married Sir John Beaufort, 1st Duke of Somerset, with whom she one daughter, Margaret. It is through Margaret that the Tudors would eventually make their rather tenuous claim on the English throne, and seat her grandson, King Henry VII upon it. After the Duke's death, she married a third time to Sir Lionel de Welles with whom she had at least two more children.
She did not live long enough to see her grandson become king
Margaret died in 1482, three years before Henry was crowned King. She lived through the tumultuous times of the War of the Roses and died in the reign of King Richard III.
She is buried in Wimborne Minster Dorset but it is rather wonderful to see her remembered in this small Hampshire church, nearly two hundred years after her death.
Visit our site Intriguing History to delve deeper into the War of the Roses, where you can capture a flavour of the events around this period of history.