The baptismal font at Odiham is a delightful 13th Century round bowl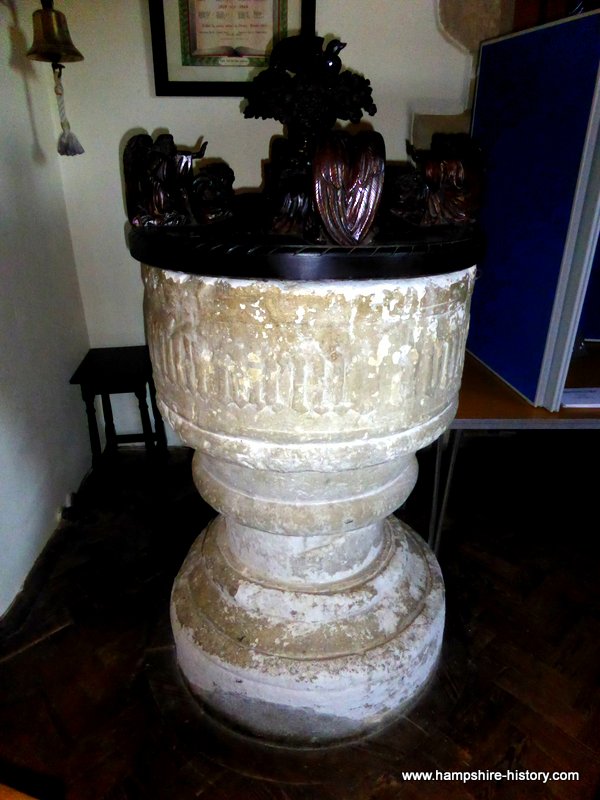 What is unusual about the bowl is that it is carved with a verse from Psalm 121, in very large letters that go all the way around it.
My help is from the Lord who made Heaven and Earth
The bowl is carved from a single block of chalk and has a projecting bracket on one side, where the hinge to the cover for the font would have been attached. The modern cover is beautifully carved from limewood.