The tudor house at Bramshott Place has long gone but its gatehouse still stands, albeit in splendid isolation.
There was a manor and estate at Bramshott at the time of Domesday. By the late C16th a wealthy cloth merchant from Godalming named John Hooke purchased the esate and built for himself and his family, a splendid Tudor mansion. John Hooke died about 1640 and was succeeded by his son Henry.
It is thought that just before the Battle of Cheriton in the English Civil War, Sir William Balfour, Lieutenant-General of Horse under the Parliamentarian commander, Sir William Waller, stayed at Bramshott Place.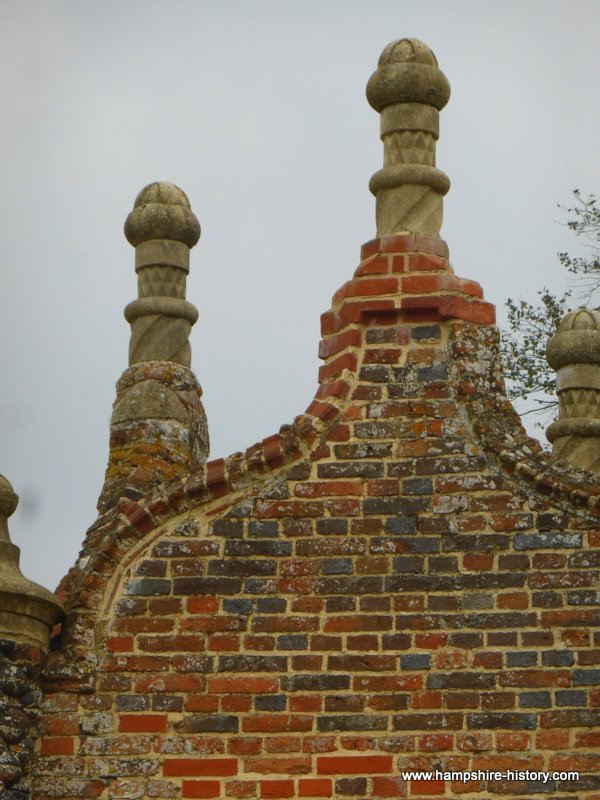 In 1685 the house was sold and the manor passed through various families. In 1850 the estate was owned by the Earle family who demolished many of the original Tudor buildings just leaving the Tudor gatehouse and built a new house known as Bramshott Grange.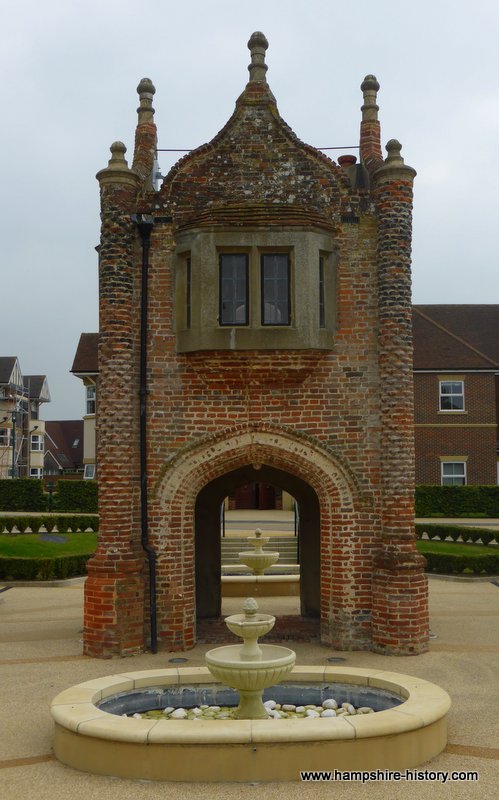 Between 1921 and1982 the house became the King George Hospital but even that has now disappeared and the site has since been redeveloped, leaving just this small piece of Tudor architecture to remind us of what went before. The carved brickwork is beautifully executed.