The New Forest village of Brockenhurst and the people of New Zealand were brought together by and share a memory of events of WWI
The New Zealand Cemetery in the church-yard of St Nicholas Brockenhurst, is a serene and peaceful resting place for more than a hundred soldiers who died in the New Zealand General Hospital in Brockenhurst.
The hospital was one of three established in England in 1916 to care for the wounded New Zealanders who found themselves needing nursing and loving care so far from home.
The New Zealand troops fought bravely under some of the worst conditions that WWI mustered. Formed in Eygpt, the New Zealand Division fought at Gallipoli, those that survived then made their way up through France to fight in the mud ridden trenches of the Western Front.
The injured were transported to England via several ports and those that entered through Southampton were brought to the hospital at Brockenhurst. An excellent pamphlet can be bought in the church called 'New Zealanders in Brockenhurst' which tells of the experiences of the injured troops.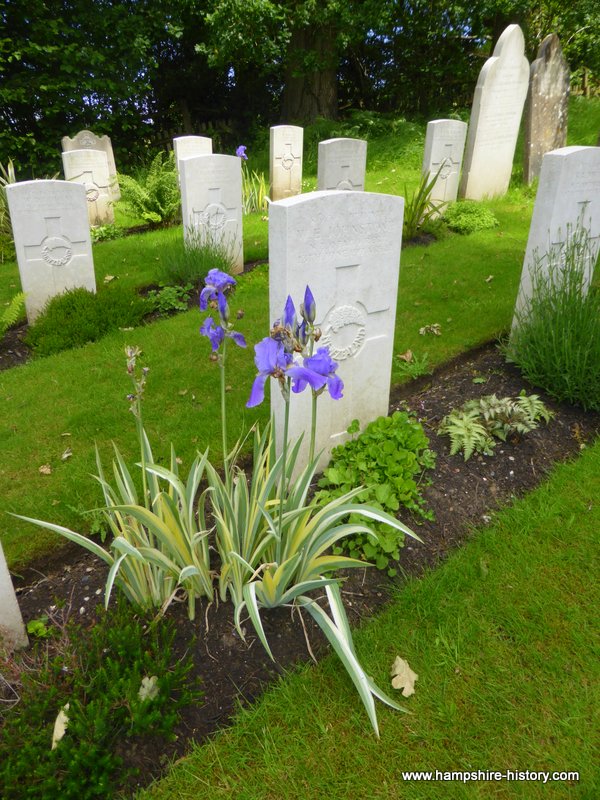 Excellent books detailing the history of Brockenhurt in WWI and WWII and a moving book about the New Zealand Expeditionary Force and the soldiers who lie buried in the church-yard, are available to buy inside the church.
The connection between the villagers of Brockenhurst and the New Zealanders they continue to care for, is palpable when you visit the church and church-yard. The Commonwealth War Graves are tended beautifully, as are the flowers around the church. The information available about the soldiers who lie buried here, is beautifully executed in Clare Church's book, 'New Zealand Graves at Brockenhurst'. The visitor's book overflows with warm comments from people all over the world, including of course, New Zealand. But it is in the cemetery where the most touching symbol of care is shown and it is the headstone erected by the people of Brockenhurst, to an Indian solier, who won the hearts of the locals whilst at the Lady Hardinge hospital for wounded Indian soldiers and so they erected a headstone in his honour.
If there is a place that is forever England, then in England there is a place that is forever New Zealand and it is here in Brockenhurst.