The Hampshire Family Tree DNA Project, do you have ancestors who came from Hampshire England?
The Family Tree DNA Hampshire Project is a project set up for people who have an ancestral link to the county of Hampshire England. DNA testing is more popular than ever among family historians and although it has been slow to grow, what began as a little understood concept, is now part of the mainstream genealogical toolkit.
Family Tree DNA is one of the largest providers of DNA testing kits and offer opportunities to connect individuals results with others through projects. These projects can explore surnames, lineage and geographical locations and is an interesting way of connecting people with place.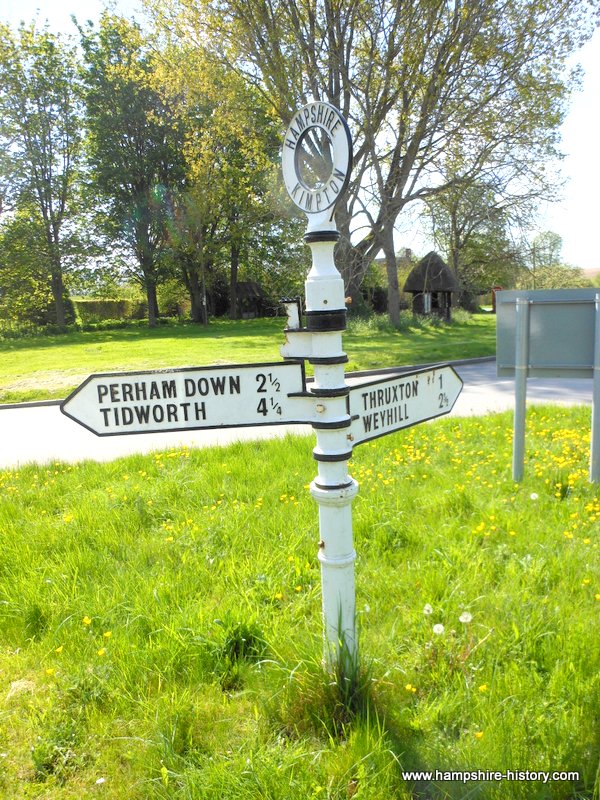 The Hampshire Project
The FTDNA Hampshire England Project has been set up and is administered by two members, Elizabeth Kipp Administrator and Jan Kelly Co Administrator, both of whom have ancestors whose history lies in the towns and villages of Hampshire.
The intent of the project is to;
"establish a database of the varied y DNA which is found in Hampshire and to understand the genetic history of this county which is mentioned very often in the Domesday Book."
To join the project you will need to get your DNA tested through Family Tree DNA (see the site for details)
If you are part of the FTDNA Hampshire Project then Hampshire History would be delighted to help you in any way we can
We have our own Hampshire ancestry and are privileged to live and work in the heart of this ancient county. Our aim is to connect historical, cultural and geographical data related to Hampshire and share it with as many people as possible. You may like to search by geographical location to see what we have captured so far.
Photos, look ups, historical context?
Let us know about your interests via the contact form or f you would just like to share information and we will be happy to help you.
Just some thoughts on how and why a DNA test is useful when investigating your family tree
The test relies on tracing male line ancestry through DNA on the male Y chromosome, which passes from father to son almost unchanged for generations. Over a period of time, small mutations occur in the DNA and it is these that are used to determine whether two people are related. A perfect or near perfect match being required to show that they are related. Where people have a common geographical location and surname, then a DNA study can be quite illuminating, hence the Hampshire Project.
What might DNA results can be used for
To help investigate surname origins and migratory evolution. It can be very useful as part of a one name or one location study. It can confirm or negate possible related families or show the relationship between multiple families of the same name in the same location. It might also establish links between groups with surname variants. It might also help determine your ancestors geographical origin.
Find out about more Hampshire History Projects
Go to our Projects page at the top of the Home page to see what we are aiming to achieve through Hampshire History. We give as much time as we can outside of our day jobs to grow this site and welcome any suggestions and comments. We hope you enjoy the many and varied aspects of Hampshire History.