A publicly accessible online database of surnames will be available in 2014 thanks to a great project being developed at the University of the West of England
The study of the origins of surnames has largely been the preserve of those who study genealogy but like place names, they are an intriguing link back to our roots and our heritage. For family historians all over the world the conclusion of a piece of work that has examined UK surnames in great depth is an exciting moment.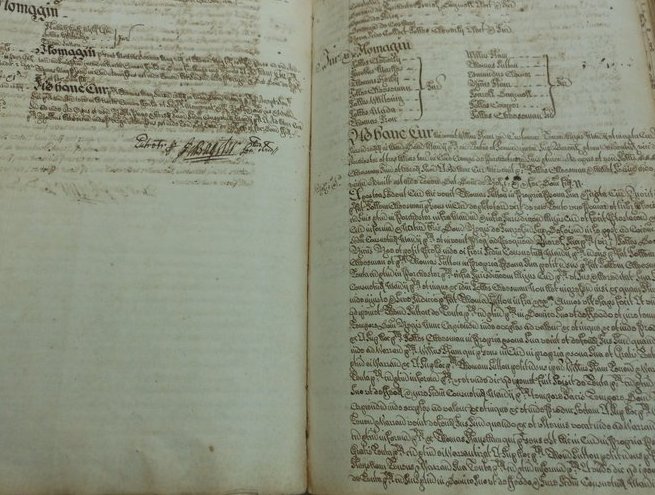 The Family Names of the United Kingdom Project (FaNUK),  is an excellent academic research project, whose principle objective is to create a publicly accessible online database of some 45,000 United Kingdom surnames in which the origin, meaning and geographical distribution of the names has been rigorously researched.
The project, is being directed by Professor Richard Coates at the Bristol Centre for Linguistics at University of West England along with Professor Patrick Hanks, an eminent lexicographer and visiting professor at the university and is funded by the Arts and Humanities Research Council.
Professor Coates edited the definitive book on Hampshire place names,' Place-names of Hampshire' edited by R. Coates (1989)
FaNUK has been a four year research project referencing names from a wide chronological span and from a wide number of sources, including, medieval tax returns and wills, as well as baptismal records. The database will allow the work to be examined across a number of different fields and the expertise that has been brought to bear within the project allows for a deeper and more wide ranging explanation of the origins of these surnames.
Some fascinating data will be looked at, the correlation between place name and surname will be of particular interest and is something Hampshire History has been pursuing through a couple of One Name Studies and other projects. Early landholders often took their surname from the description or the name of the place. Some of the earliest surnames to be found have a Norman French origin and instances of these occur in early records within Hampshire.
We will be following developments as the project goes live in March 2014.