Eastney Pumping Station was a vital piece of Victorian infrastructure, pumping sewage out of Portsmouth.
The population of Portsmouth exploded during the 19th century. This rapid expansion put a great strain on its infrastructure, not least in how to get rid of its sewage.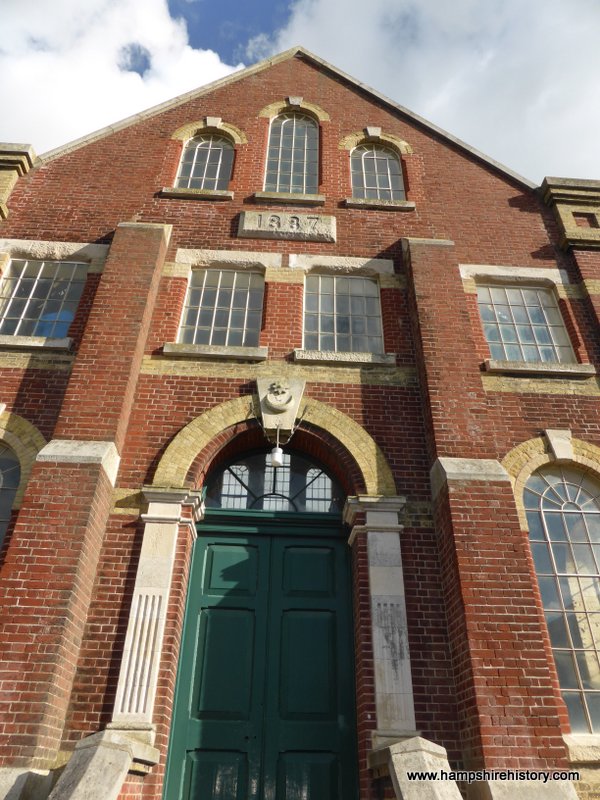 Portsmouth is built on a flat island, a natural fall to the sea, where the sewage outfall would be, was going to be difficult to achieve. It was necessary to build a pumping station. The station that operates as a museum now, was designed by Sir Frederick Bramwell and powered by a steam engine out of the Watts Boulton factory in Birmingham. The large retaining tanks and steam-driven pumping system were completed in 1887. Both this system and an earlier one built in 1868, were designed to pump sewerage into the sea.
The Eastney Pumping Station building is a magnificent brick built structure with a large chimney which was once double its present height. The lofty building originally  housed the steam beam engines, now restored as part of the museum, later replaced by submersible electric ones.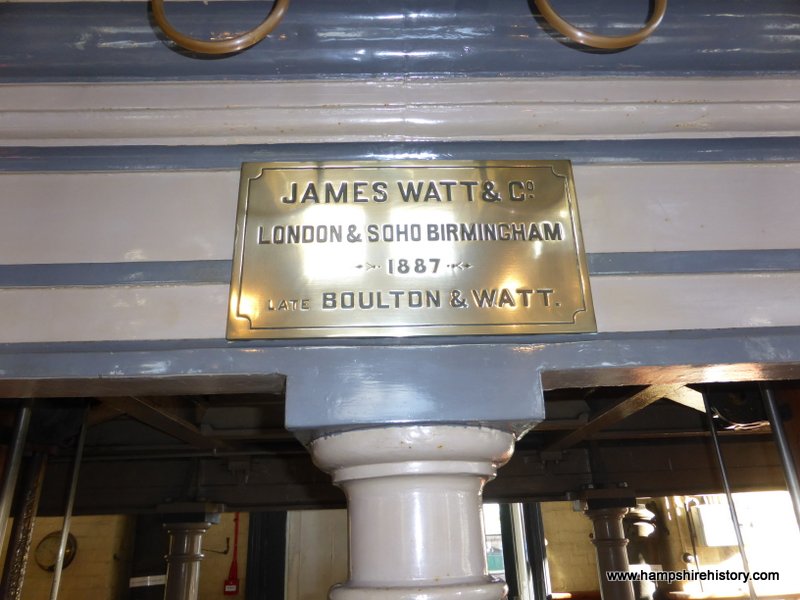 A magnificent piece of Hampshire history – reminding us of our industrial heritage.
You can visit the Eastney Pumping Station, for opening details click on the link.