During WWI and WWII, tens of thousands of Canadian soldiers became part of the community of Bramshott and Liphook
Over 318 remain, buried in the church yard of St Mary the Virgin Bramshott. Bramshott Common became home during WWI and WWII, to thousands of Canadian troops from all over Canada. The graves are tended by the Commonwealth War Graves Commission. (348 casualties listed) and include a memorial to merchant seamen who died at the King George V Sanitorium.
The WWI camp was established on the heathland between Bramshott and Liphook, row upon row of wooden huts for the men to sleep in, a hospital and open air theatre and stage. The camp was serviced from a line of hastily erected corrugated iron huts which kept the camp well provided for all its various needs, with a cafe, bank, shop, cinema and various other entertainments. All quite astonishing when you think of it all spread along the A3 main road opposite where the ruin of the Spaniard Inn still stands. This section of road now sadly depleted of the maple trees that were planted all down the centre remind us of a time when this part of Hampshire was home to thousands of Canadians.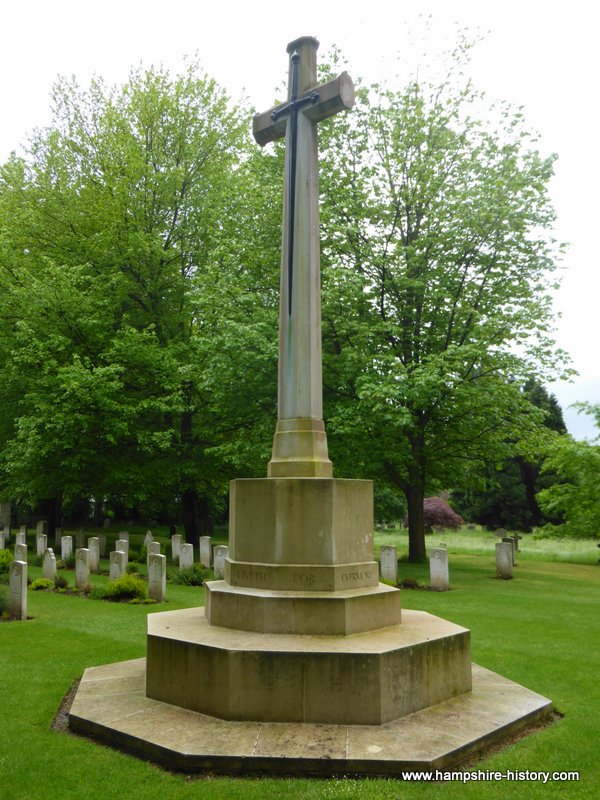 South Camp Hospital
A large hospital was opened at Bramshott, caring for those soldiers who were sick, succumbing to changes in climate and exposure to different viruses and bacteria. The war wounded also were brought here to be tended. Sadly many of the soldiers having survived the war fell victim to the Spanish flu pandemic that unleashed itself in 1918. The church yard at Bramshott became the final resting place of many of these casualties.
Remembered inside the church of St Mary the Virgin
Some battalions rested their colours in the church when they left for France and at the rear of the nave hangs the Canadian Red Ensign, last flown over Camp Huron in 1946 along with a Canadian Veterans banner.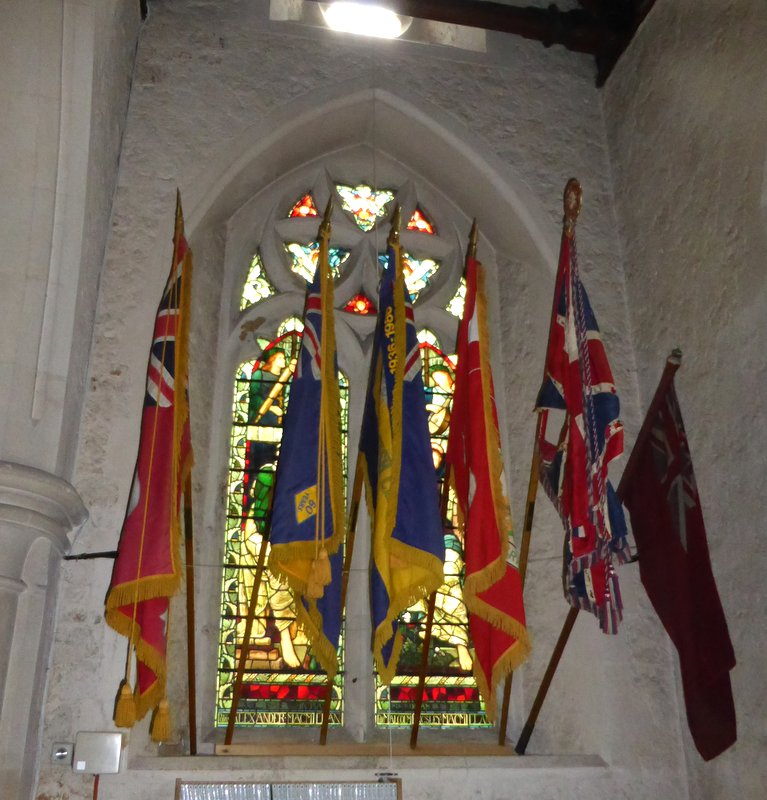 The three stained glass windows above the alter are beautifully created, commemorating the thousands of troops from two world wars who camped in Bramshott. The windows contain tiny details of Canada including the names of most of the Canadian Provinces that the soldiers came from. The kneelers likewise are embroidered with Canadian place names, flags and flowers. The canopied priest's stall, lectern and desk were given in 1954 in memory of Canadian Forces associated with the area.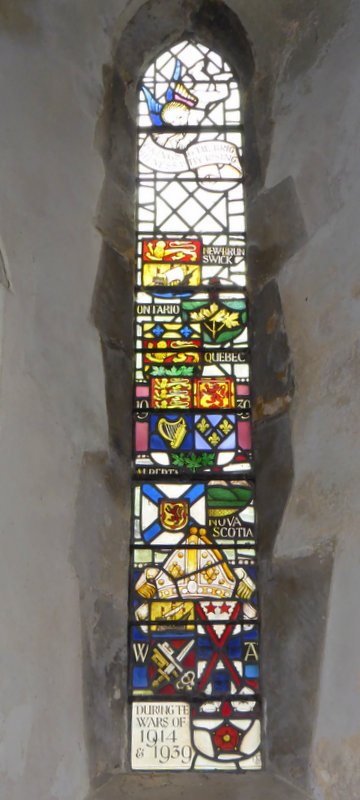 This is an excellent local community history project which has its own centre in Liphook which is open to visitors and from where you can buy LIPHOOK, BRAMSHOTT and the CANADIANS Written by Laurence C Giles. Our links with Canadian Soldiers during the Two World Wars. £4.00