There are many memorials in Hampshire churches to the fallen of World War I. Here we remember the Tillard brothers.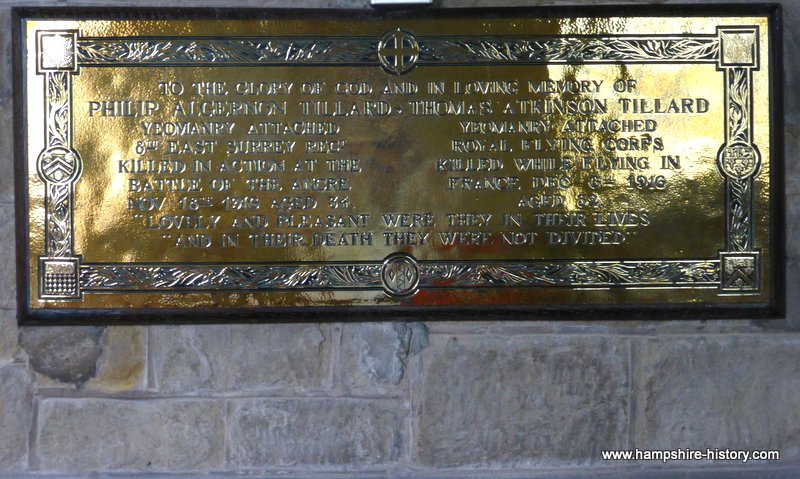 In St Mary's church in Sheet Hampshire, is a beautiful WWI memorial remembering two brothers, Philip and Thomas Tillard. Philip lost his life on November 18th 1916 at the Battle of the Ancre. Thomas died whilst flying over France with the Royal Flying Corps, just eighteen days after the death of his brother on December 6th 1916.
They were the only children of Mary Withers Atkinson and Algernon Tillard and both were born in the United States. Their father died when they were three and four years old. Their mother returned to England and married Jon Bonham – Carter and the family lived at Adhurst St Mary in Sheet.