The Grange Northington is a stunning country house in the Greek revival style.
Its interior now sadly just a shell, the exterior is breathtaking in its beauty and setting.
The Grange Northington was saved from becoming a total ruin thanks to English Heritage and is now used as the most amazing setting for opera and other events. Its architectural history however is outstanding.
The architectural history of Northington Grange
The house was built between 1664 and 1673 by William Samwell and was commissioned by Sir Robert Henley, then Master of the King's Bench. A hundred years later, the banker Henry Drummond, bought the estate and added the lakes and landscaped park. William Wilkins architect then set about transforming the house into the classical Greek style. An interesting historical fact to note is that Drummond's banking rivals, the Barings had wowed everyone with their Greek revival style portico at Stratton Park. The Grange would soon outshine that one.
Wilkes transformed the red brick and Portland stone house and also constructed the Orangery which became the Picture Gallery. The interior was also re-modelled by C.R Cockerell based on what he thought the interior of the Greek temples were like in particular the Temple at Bessae. There are six enormous Doric columns that face east over the lake. He rendered the brick with stucco making it appear as if huge stones had been hauled in to build this Hampshire Greek temple.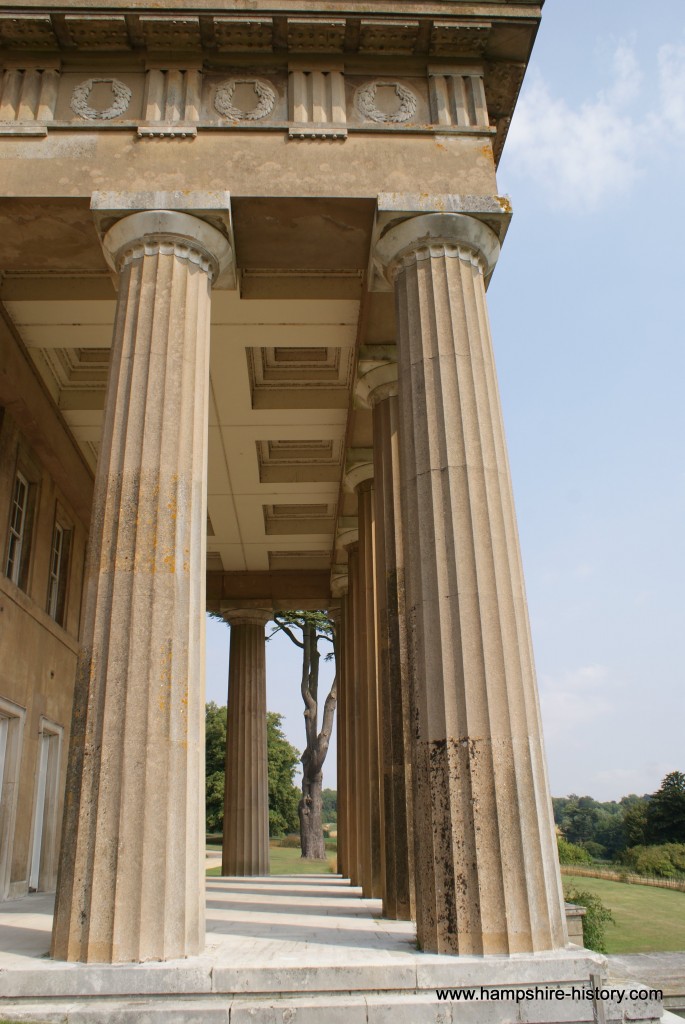 The Baring family ultimately bought the estate in 1817
The Grange became a literary and political hot spot with Thackeray, Kingsley from nearby Eversley and Wilberforce all visiting and George IV living here for a time when Prince of Wales.
Alas this grand house was to have an unhappy end
The Grange was then sold to a millionare industrialist called Mr Charles Wallach, who intended to furnish the house with fine art and other treasures and then gift the house and contents to the nation. This was rejected by the government of 1930. He still filled the house with fine art but at the outset of WWII he was advised to move his collection to the safety of Southampton, not the most sensible suggestion. The warehouse in which the collection was being stored was bombed with the loss of all the works. Mr Wallach continued to live in a small number of rooms within the house until his death in 1964.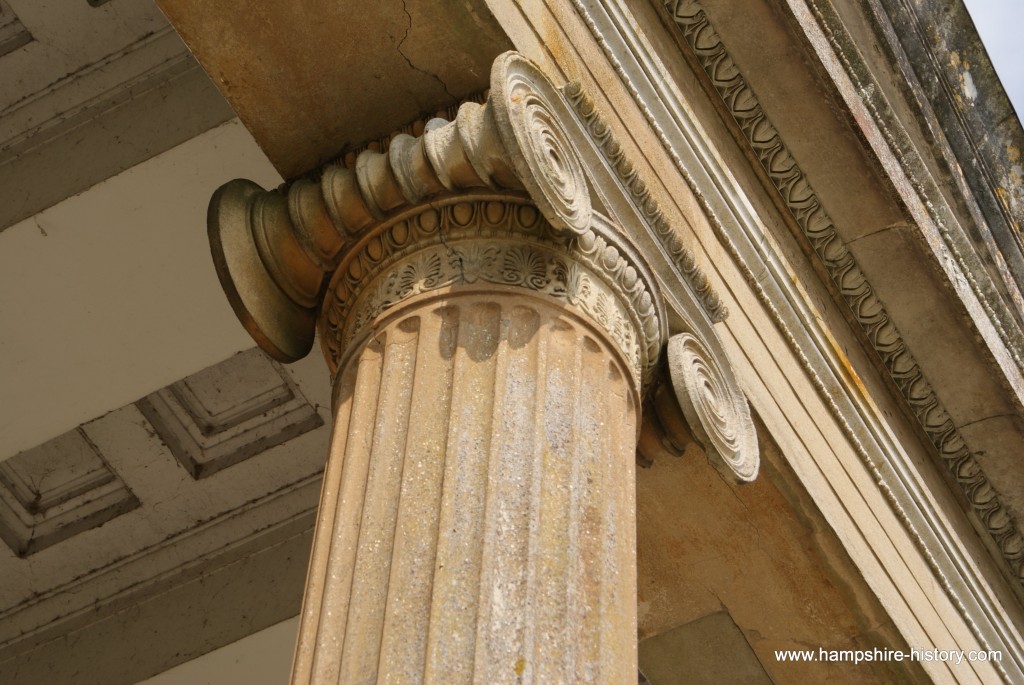 The Barings popped up again, bought the house and set about its wholesale demolition
This was only halted by a campaign of correspondence in the Times newspaper when the Hon. John Baring was persuaded to place the house in the voluntary guardianship of the Department of the Environment. To get the house to its present condition has been a long battle and it stands as an enormous monument in parkland and a wonderful architectural statement of the classical Greek revival style, truly amazing.