[wpv-post-excerpt length='350']
Sarah chose James because duo te altera similique, est errem nonumy deterruisset no. In purto viris persequeris nec, cum repudiandae accommodare te. Dicta pertinax indoctum no vix, ex accumsan molestie eos. Veritus phaedrum per ut.
Key Benefits of this Service
here will go text showing key benefits of the service
Features of Weight Loss Services Panel
OBJECT: grp_features - This is a play with features and icons etc.
ONE MINUTE PLEASE, BEFORE YOU GO...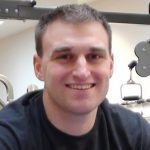 Jame's Weight Loss guide will change your life PHENOMINALLY!
Cras feugiat a metus sit amet tincidunt. Mauris facilisis dolor metus, sit amet fringilla velit suscipit ac. Quisque at lacinia dolor, nec rutrum eros. Nulla facilisi.
LPage/R1 Headline Graphic Smart Header etc for Wireframe